Hello, I'm Matokushin. For most people who don't know me well now you do.  

 But welcome to Naruto Story Online! This game was created by a good friend name "Abrax" but he has passed and we plan to revive this game in memory of our good friend "Abrax".
Just the beginning..
When you first join the game you will see a log-in screen, as normal, then create a character. Once you have created your character and left the newbie building you will appear on "Newbie Island". Like most people, they would head for the water first, which isn't abnormal. After seconds they become puzzled because they've drown after 8 steps. Well my friend you have what we call Low "Chakra Control" (CC). Like in the show water walking was the hardest thing to learn so it would be the same here. Overtime, your CCs will become acceptable enough for you to be able to walk the waters without being leeched!
Taking your first steps..
One of the training methods of this game would require you to initiate a log to commence training. The red one: agility test, dodging arrows; and the blue one: combat training: punching logs until they crack. As a low level these are the primary steps of the training triangle.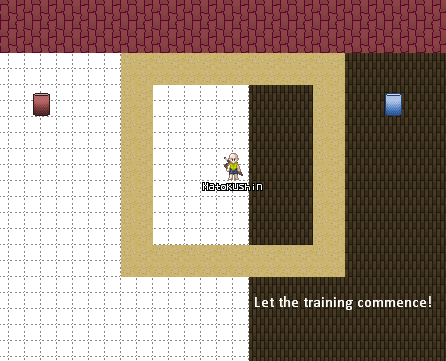 Around level 100+ that's when you step away from the kiddy boundaries and become a full-fledged shinobi. If your ready, you have the option to leave the village and kill nearby Rogue ninjas displayed on the map. This is a helpful protein shake for your experience bar and will surely rise! The rogue ninjas vary from rogue Genins to rogue Kages, so its a big experience circle, Join it!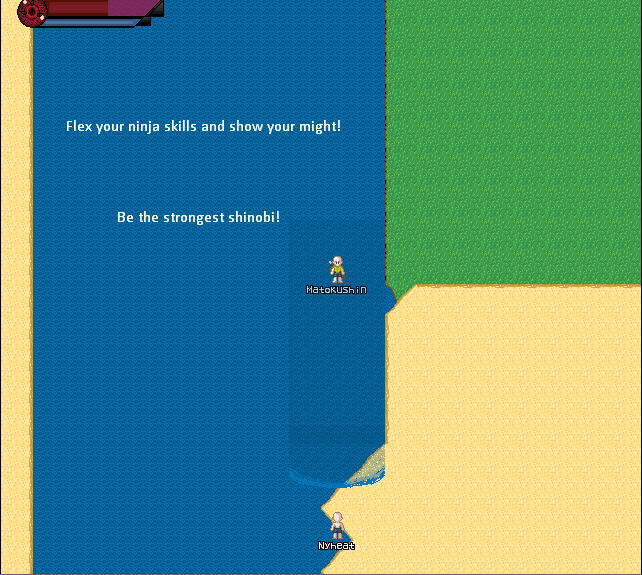 Squads are implemented into the game to help lower-levels. Like the anime, one can create a Squad and invite others to join and share experience between the whole squad. (This is a good method when training outside of the village killing rogue shinobis.
Missions
Like in the anime you do missions for Ryu and extra experience points for your  ninja. You start off doing low ranked missions until you prove your loyalty to the village. The more missions you do the more you unlock which will unlock greater Ryu and experience rewards, maybe additional things also.  

Your professions..
So, your a shinobi now learning your first jutsu.. Mastering it makes you efficient in battle and could flip tables instantly! Training a jutsu takes practice and you WILL see results as you increase the mastery of any jutsu you receive. This allows you to be deadlier in battle and overwhelm enemies from across the country. Be the Ninja you wish to be and have them kissing your toes with your deadly combinations of jutsus. The skill tree might seem vague.. but as you master jutsus.. You unlock MORE! The fight will never end while you have the weight of your strength at your finger tips. More than 4 elementals in each category and various amounts of clan jutsus. What is your profession?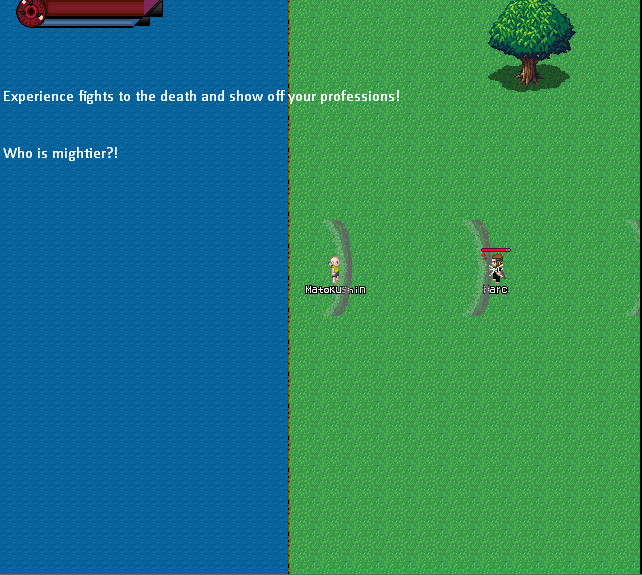 (
To be continued..
)